LIGHTS
Paris audiences enjoy a balanced cinematic diet that satisfies their hunger for Hollywood blockbusters, Indie favorites, international films, shorts and documentaries with new releases opening on Wednesdays. When selecting a film, unless you are bilingual, look for VO (version originale) which is viewed in the language of origin; VF designates dubbing from the original language into French.
In general, seats are discounted 20-30% for Monday and Wednesday screenings however, if you are under 26 or over 60, you can receive a student or senior discount with proof of age for any time. The "UGC/MK2 Illimité" card, available to both individuals and couples, offers unlimited monthly screenings at its venues; inquire at any location. In addition, some corporations, organizations and business entities offer movie coupons to their employees… inquire if yours is one of them.
CAMERA
For film buffs anytime is movie time. However, with winter underway, everyone is looking for entertaining indoor activities to amuse themselves. Of the many possibilities, only a film allows you to explore the world, watch history unfold, solve a crime or experience the love of a lifetime in the space of a few hours. Paris boasts 320 movie houses (twice as many as NYC and three times that of London) so, with many of these showing the same film simultaneously, how do you chose? Here are a few of my suggestions for movie theatres that are a show in themselves:
The Largest.
Seating 2,750 viewers, Le Grand Rex (1 Boulevard Poissonniere, 75002) is the largest auditorium in
Europe. With its beautiful exteriors and intricately decorated interiors, this historic monument upstages whatever is being screened. A 50 minute SFX-laden tour is also available.
The Oldest.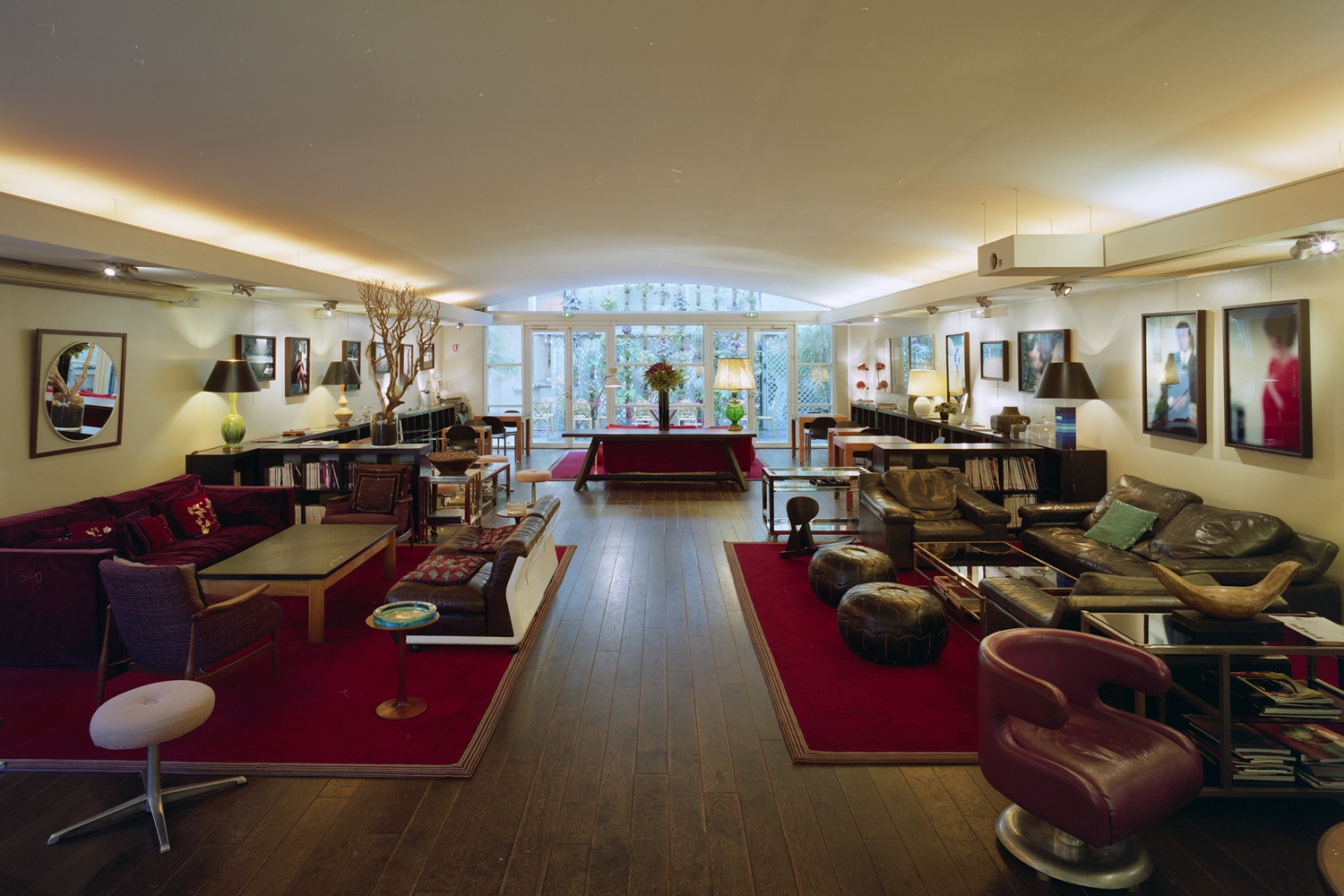 To celebrate its centennial in 2007, Le Cinéma du Panthéon (13 rue Victor Cousin, 75005), opened a tearoom designed by film legend Catherine Deneuve. It screens new, often obscure international films as well as hosting "Meet the Director" nights.
The Black and white is Beautiful.

The walls and the 700 seats of this state-of-the-art cinema are painted black to ensure that no light detracts from the action onscreen. The Max Linder Panorama (24 Boulevard Poissoniere, 75009) shows all nighters, rare vintage films and piano-accompanied silent movies as an ode to its namesake, a silent movie comedian.
The Beauty of Romance.
La Pagode (57 bis rue de Babylone, 75007) was built by Le Bon Marché founder as a token of love for his wife. She rejected his bid for reconciliation however, making his loss our gain. The glorious edifice of this theatre replicates a pagoda and is considered one of the world's most beautiful theatres.
The Movie Star.
The historic Studio 28 (10 rue Tholoze, 75018), offering a mixture of classic and recent movies, was featured in the international film favorite, Amelie. It also has a sophisticated bar scene for pre/ post movie cocktails.
The Biggest Selection.
Studio Galande (42 rue Galande, 75005) offers international art house films, the occasional classic and retrospective fare and, with over 20 different films screened in subtitled versions weekly, it should be easy to find something worth watching.
The Titanic.
With a foyer designed to replicate an ocean liner, Le Balzac (1 rue Balzac, 75008) scores high marks for design, programming and personalization, with the manager often welcoming viewers upon arrival and conducting movie contests. However, unlike the Titanic, this theatre is unsinkable.
The Last Tango in Paris.
The unique programming at La Nouveau Latina (20 rue de Temple, 75004) includes Argentinean and other Latina films with Latin dance featuring prominently in the film/dinner/dancing deals on Monday and Wednesday evenings.
The All American.

This single screen theatre has changed very little since the 1960's when it began featuring all-American programming and at Le Mac Mahon (5 avenue Mac Mahon, 75017), Americana still rules.
Now that you know the plotline, just sit back, relax and enjoy the show!
ACTION
The Printemps du Cinéma Festival (March 6-18) allows you to see the movie of your choice at many venues in the city for substantially discounted ticket prices.